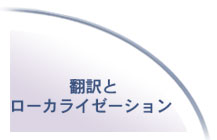 All contents copyright © 2003

FOR IMMEDIATE RELEASE
June 1, 2003
Arial Global, LLC, opens new marketing division in Western U.S.
TUCSON, Ariz. – Arial Global, LLC, an international communications firm specializing in regional translations and e-mail marketing customization, has opened a new division in Tucson, Arizona, USA.
The division will specialize in the marketing and sales arms of Arial Global, as well as providing administrative support, said Arial Global Director Sheh Lio Adams.
The new division opened May 26. Its Arizona address is 1820 E. River Road, Suite 115, Tucson, Arizona, USA, 85718. Its website can be found at www.arialglobalreach.com.
The new division, located in the Western half of the United States, is in direct communication with the firm's Cody, Wyo., headquarters through a state-of-the-art video conferencing network, Lio Adams said.
Arial Global maintains a highly specialized network of exclusive translators located in each of its target regions. As a result, it applies relevant local knowledge to each project, and even coordinates thorough testing of target-country operating systems and networks.
About Arial Global
Founded in 1993, Arial Global is a global communications firm offering global marketing and global e-commerce products and services. The firm specializes in expert language translation and e-mail marketing.
Arial Global is headquartered in Cody, Wyoming, USA, with an Asian office in Taiwan and a Western U.S. office in Tucson, Arizona.
# # #